Find Out How Much Your Car is Worth
Sell My Car Melbourne - Top Cash For Your Car
Do you have a car that you have been try to sell but in vain? Contact Sell My Car Melbourne, we will take your car and pay you for it. We are here for you, as a leading car wrecker and used car buyer in Melbourne, you can sell your cars to us at a very attractive price.
Our car purchase services spread across major suburbs in Melbourne from Dandenong, Clayton, Noble Park, down to Frankston, Berwick, and Mornington. We offer very exclusive sell my car services to our customers in Melbourne.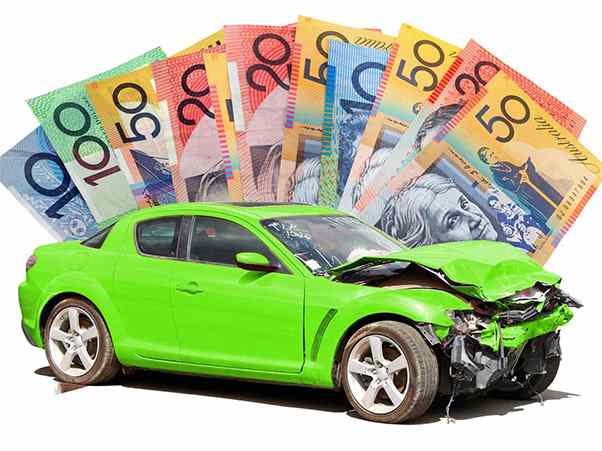 Amazing Sell My Car Melbourne Features
We are not just a company that accepts used, damaged or wrecked cars in exchange for cash, we also have very amazing features that stand out our companies from others offering similar services and they include:
Instant Evaluation of Cars and Provision of Fair Quotations
To guarantee our reliability, our team of professionals evaluate the car promptly to ascertain the best price. We ensure to provide our customers with fair cash for car quotations. As soon as the analysis is completed, we present the quotation to you for acceptance.
Pay the Best Price as Local Car Buyers in Melbourne
One of the many things we are sure our competitors can't beat us to in the market is our price structure. We carefully review our price structure over time but still always make sure it is the best that is offered by any company of our kind. For a long while now, we are credited to be the best local car buyers one can sell damaged cars to offering the best price. This is made possible by our evaluating team and our drive to ensure customer satisfaction at all times.
Accept Cars Of Any Make and Model 
As a car recycling company, there is no restriction on the type or model of car that we accept. Just like we don't place a limitation on the condition of the car before we accept it, we also don't place a limitation on the make or model of the car, regardless of the car make or model, we are ready to accept it if it is up for sale. Put a call through to us, and in less than two hours, we have our team in your house with the necessary documents. Once you prove your ownership and show us the documents. We give our quotation and wait for your approval. Cash For Cars Melbourne has been in the business of removing and selling cars for years. We have a wide acceptance range regardless of the condition, shape or model of the car.
You Can Sell Your Car the Way You Like It
Our Sell My Car Melbourne services are geared towards driving customer satisfaction. We do not coerce our customers into buying at our price. All we do is to provide you with on spot quotations that have the value of your car analyzed and well presented. Once you give a green signal, we start our work.
There are several 'sell my car' companies in Melbourne. We have always remained at the top because of our consistency and understanding of the market. Our professionals are ready to receive your call and provide you with all the necessary information. Most Importantly, our quotations are totally free, and you don't have to pay anything for it.
No Hidden Charges on Any Transaction Made
Transparency is one of the core values of our company. There are no hidden charges. We are the ones that bear all the cost, even for preparation of the documents. You just need to sign the documents after reading them thoroughly. Everthing is free of cost, even the quotations and removal service.
We Offer a Very Convenient Sell My Car Service in Melbourne
If the reason you are refraining from selling a car because of its condition, we are here for you. Famous as a reputable used car buyer and recycler, we offer a very convenient swap process. We are in this business for many years and we  accept cars regardless of its working condition or model.
Once we are certain that you are ready to sell your car, we send a team of experts to come over and process the sale and car removal process. Once you approve and sign the paper work. We will pay you the cash instantly.